Tomato salad with fresh cheese and oregano.
Duroc pork salad with toast and fried egg.
Asparagus salad with serrano ham or tuna belly.
Pepper Pie with mayonnaise and anchovy.
Baked stewed peas.
Escalivada with goat cheese.
Asparagus with ham and provolone cheese.
Catalan beans and peas.
Potato trinxant with bacon, black sausage and fried egg.
Paella (minimum 2 people).
Fideuá with aioli.
Steamed mussels with vegetable vinaigrette.
Meat cannelloni.
Macaroni Bolognese.
Pumpkin cream.
Onion soup with toast, egg and cheese.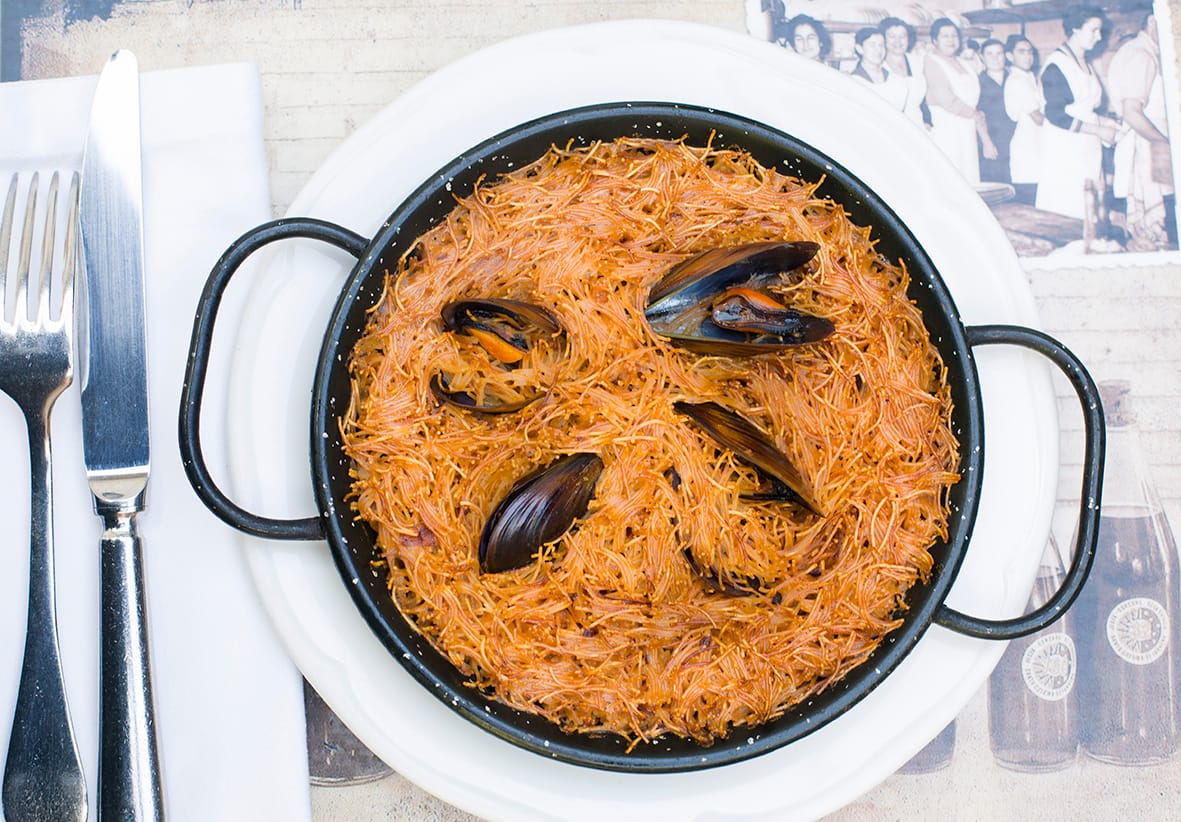 Sausage with garnish.
Sausage "de perol"
Grilled chicken.
Roasted rib with pepper and onion.
Baked pork cheeks with brava sauce.
Beef burger with cooked onion.
Rabbit with sanfaina or ratafía.
Steak with garnish.
Braised pork stew with ratafía and cinnamon.
Baked churrasco with "tximixurri" sauce.
Meatballs with tomato.
Stewed pork feet.
Pork feet with chorizo ​​and cuttlefish.
Perol meat.
Stewed beef with mushrooms.
Cuttlefish stewed with peas and sausage.
Grilled hake fillet with garnish.
Grilled sole fillet with garnish.
Our rice
(1st or 2nd plate)
Rice with prawns and mushrooms
Black pudding and cuttlefish rice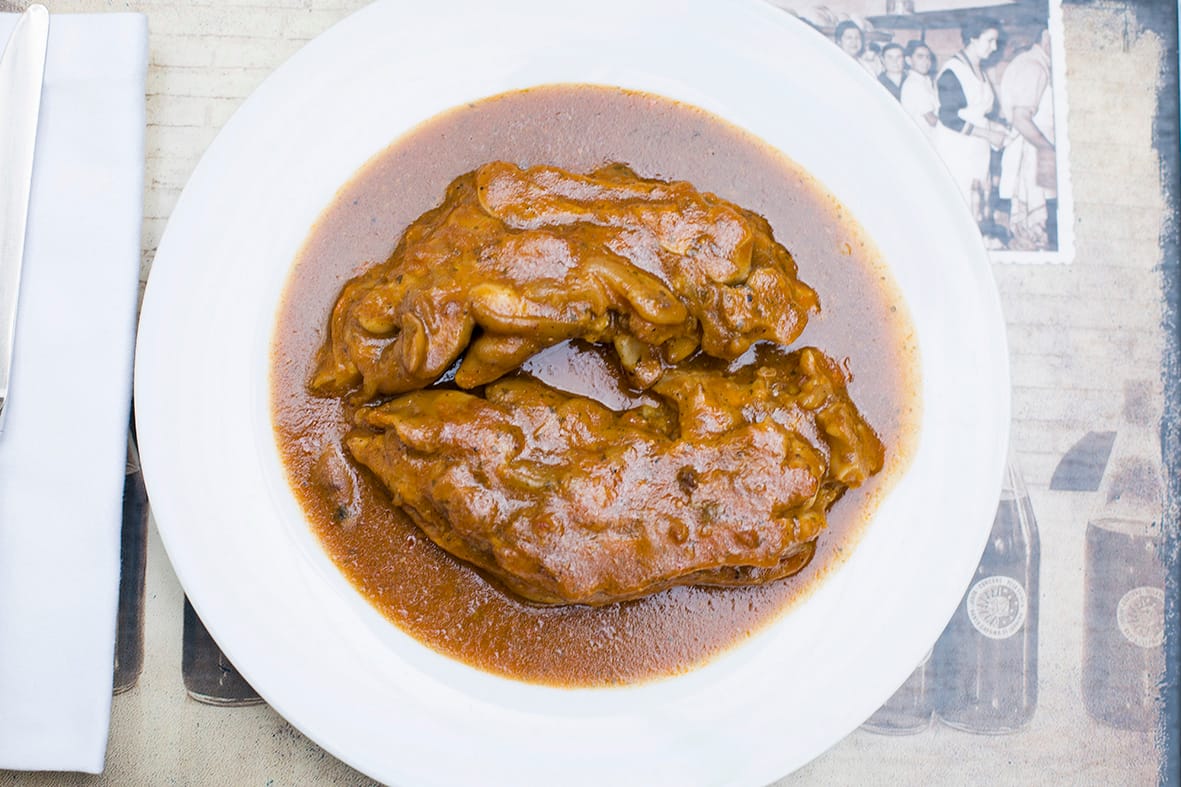 Includes bread, water and house wine
(Soft drinks not included)